31 days of wisdom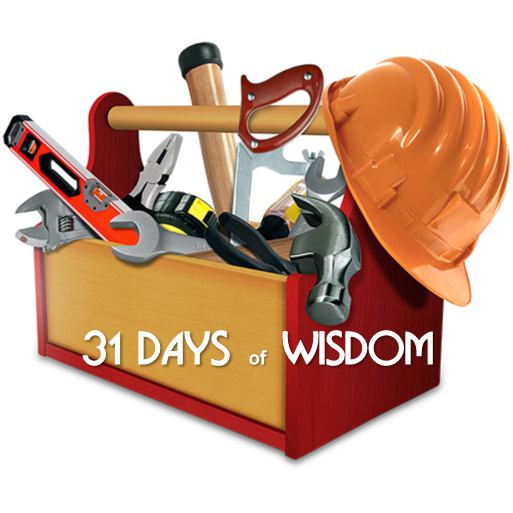 The Hebrew word for wisdom is hokmah. It can also be translated skill or aptitude. The basic idea is this - that being wise means being skillful at life.
The book of Proverbs is given to us to teach us life skills, or to help us deal wisely with whatever comes our way. Many of the tools the book offers are packaged in catchy little sayings called proverbs. They're designed to help make the truth easy to recall, or portable. So Proverbs is like having a tool box for life.
Basic game plan:
Every morning, you will receive a daily email (Sign Up using 31 Days of Wisdom) - or you can check this blog site.
Read the chapter of Proverbs that corresponds to each day's date.
Do the devotional (vs. read it). Different days will take different approaches, but the idea is to work on a skill each day that will improve your life.
Keep a notebook or journal for recording insights, tracking progress, answering (and maybe asking) questions, and doing some practice exercises.
Once you have completed each days' reading, we'd like to encourage you to pass it on in some way.